ErmenegildoZegna – The Creation of a Marketing Topic
Ermenegildo Zegna is a global and leading brand for men's luxury clothing and accessories. Needless to say, they've seldom collaborated with other designers. Zegna greatly emphasizes on every item's quality ensuring that it doesn't go against their brand ideology. Therefore, in our collaboration, we've focused on expressing their brand culture by adding Chinese cultural elements. Dem Inc. has never been a stranger to the high-end fashion industry, but Zegna is not the typical luxury brand, whereas the Zegna family has always been known for creating a trending topic through their marketing methods.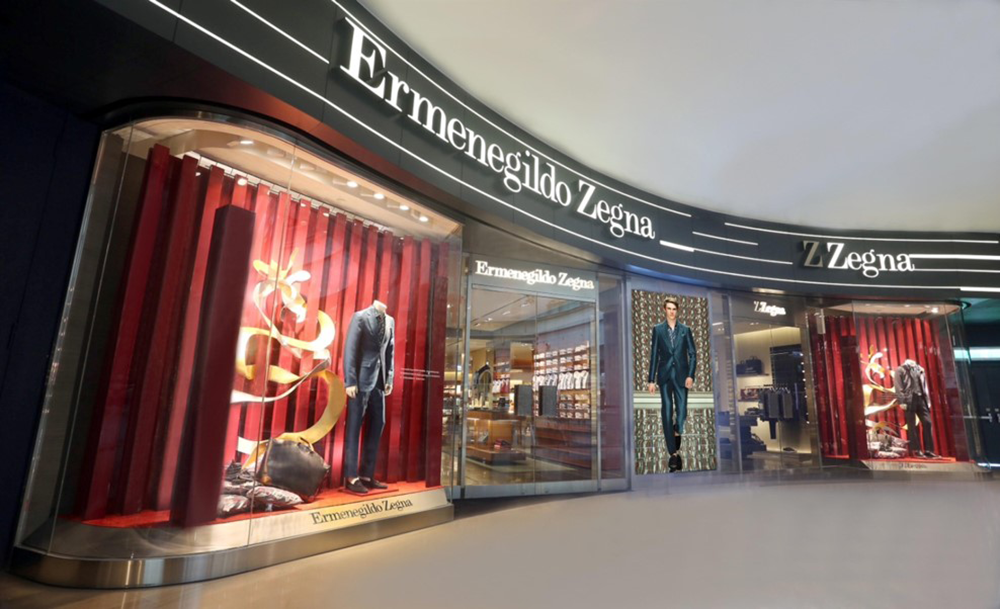 Ermenegildo Zegna Taipei 101 Spring Festival Display Window Design
The Spring Festival is the biggest holiday according to Chinese customs. Zegna has also prepared to welcome the Year of the Snake by collaborating with DEM Inc. once again to design a unique display window in the Taipei 101 flagship store. Besides celebrating the festivities, we hoped to display the 2013 spring line while emphasizing on Zegna's fine Italian craftsmanship.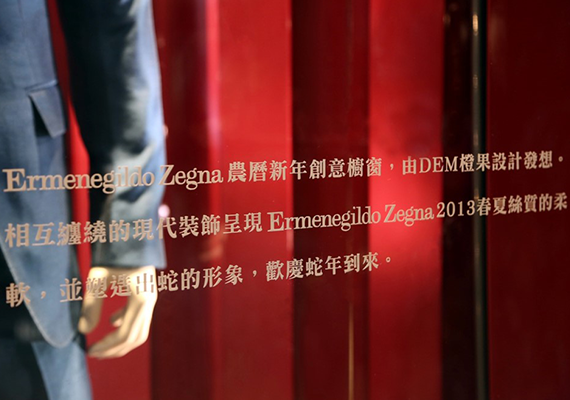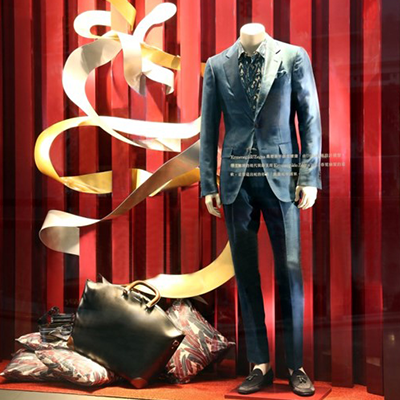 The Spring Festival often falls in place with Valentine's Day. Therefore, we hoped to incorporate some romantic elements of love with characteristics from the Lunar New Year; a perfect matrimony of East and West. In our design process, we decided to use elements inspired from a romantic Chinese folklore, The Legend of the White Snake, along with the quintessence of Zegna's 2013 spring line.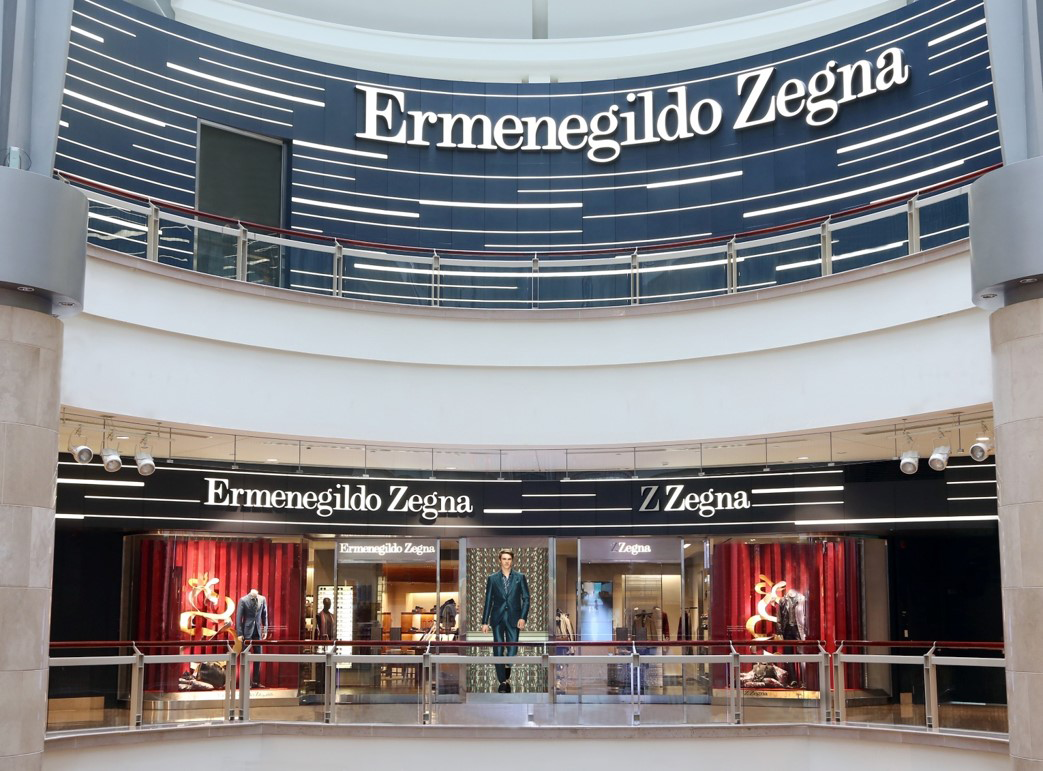 Ermenegildo Zegna VIP Gift Set and Packaging Design
Zegna held a press conference in Taipei 101 as pertaining to the rare nature of this collaboration. In the past, all the display windows were planned by the main office in Milan, but for the first time Zegna handed the full responsibility over to a design firm, which clearly shows their respect for the Chinese culture and their trust in DEM Inc. The result was a great success in creating positive publicity which also achieved more than the Milan headquarters' expectations.
For the remodeling of Taipei 101's flagship store, DEM inc. was invited to collaborate with their VIP gift set design. This item along with its social media marketing strategy was very unique and uncommon for top tier brands.
橙果設計團隊於 4 周內配合及完成相關設計調整與修改,同時協助 ErmenegildoZegna 品牌進行廠商諮詢及打樣試作,雙方藉由實際的打樣,反覆修改調整設計圖面。確認產品設計後,進而設計其包裝,以及活動邀請卡。2012年9月,由EZ品牌義大利工廠生產,橙果設計所設計之『Zegna magic card holder』量產推出。