Baodao Glasses–New brand design and strategy consulting
Baodao Glasses has reached 1,000 direct selling stores in China and won the national trade mark from Chinese government. In 2011, the 30th anniversary of Bao Dao, the client expected to change from usual ways. Through designing of a new brand to proceed target marketing, the brand value is expected to be raised.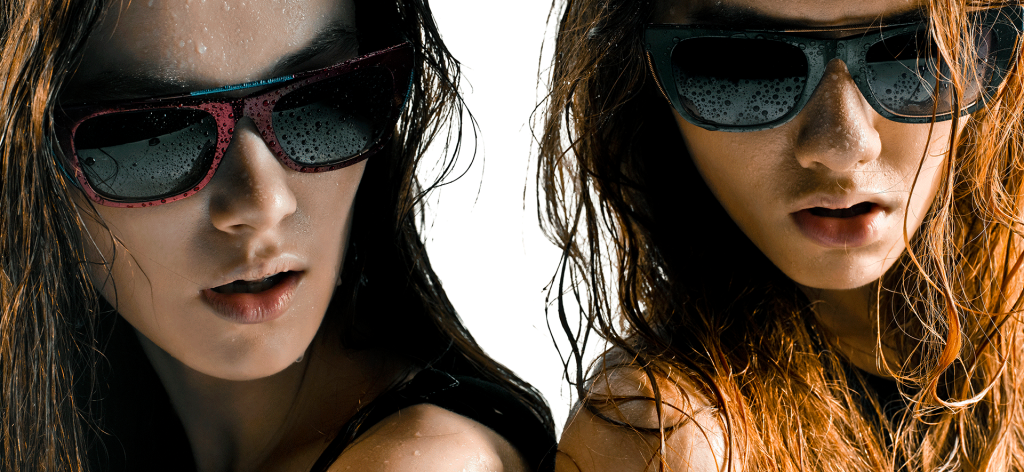 In the Chinese glasses market, price war is no longer an option. To hold and keep growth in such a refreshing market, identification of customers would be much more important than convenience.
Meanwhile, when glasses retailers in China are competing in quality, it's easy for customers to focus on products rather than the shops. When critical mass is reached, the customers will naturally forget the value of products. When boutique becomes commodity, rationality will drive the consuming desire. Isn't it violating the essential happiness? Isn't it underestimating the needs of customers?
The mission of DEM was to make Bao Dao become a identical brand for customers to recognize. Through differentiation with normal glasses stores, the brand popularity shall be raised and the product theme shall be extended. When customers buy its products, not only the service but also the trust and superiority of "Bao Dao Select" / "Bao Dao Product" they have.
To sum up, DEM aimed to create a glasses brand to utilize traditional cultural elements with western design language. Hence, how to use the brand core (cultural pith + cultural story) to create a hot topic and trigger a market fever, was the main challenge for DEM in the brand design case.
Nowadays most glasses corporations are focusing on strengthening selling channels, repeating quality and price, function, material, service. To be short, they are emphasizing rational strength. However, Eastern fever has become a main value in the West. A brand can share customers' projection of emotion as long as it shows respect to local culture.
Brand Setting
DEM was going to establish a brand to utilize traditional culture element yet with western design language. Mystery is a very strong factor to push brand awareness. The "Pandora's box" of Chinese history and culture hasn't been completely opened yet. And the cultural mystery is exactly the best weapon to attract western market! Traditional element doesn't have to be symbols, but a content expression. Since western brands have controlled the glasses market, DEM claims "The era of More China Chic has become. The glasses for the Eastern should be defined by the Eastern. We will see the world from a eastern aspect." Consequentially, the brand – KDX aims to merge elements and essence from both Eastern and Western culture, to build glasses exclusively for the Eastern and show a eastern fashion of new generation.
"Assemble Chinese identity, export Chinese culture." – "KDX Kan Dong Xi" would be a brand cares attitude more than decorations; a brand defines fashion attitude under Chinese culture; a brand provides eastern feature for international fashion. KDX provides customers from Chinese market to select glasses with fashion visions across the east and west. Meanwhile, KDX provides a unique option for glasses fashion as a opinion leader with a brand complex store. KDX connects modern fashion value and old identity story to define whole new identity recognition. Using cultural stories as design base would give us an opportunity to express Eastern/Chinese glasses. DEM wants not only to establish a new brand, but also to promote, define and defend Chinese culture. On the other hand, the Chinese name of KDX is also innovative on the market. In Chinese, "Kan Dong Xi" means "see things" as long as "see east and west". It further indicates that we're establishing a real Chinese name for a glasses brand. "Dong"(East) represents eastern value and concept. Furthermore, eastern facial feature represents Chinese identity. "Xi"(West) means to perform eastern value with western fashion aesthetics. KDX set the theme as "To watch the West with the East and taste the history." KDX will present historical and cultural stories, extend visual and value of modern living style. KDS transforms the old to the new, "Presenting moments in history with new wisdom."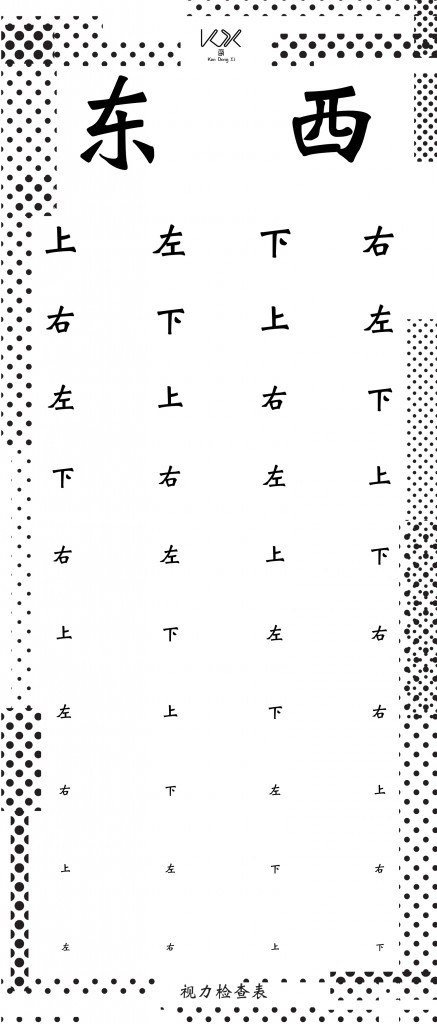 Read western aesthetics in eastern transition; hide eastern simplicity in western packing. The amusement of complex and art of composition represents a beauty of emerge of the East and West. It's a trend, and it's an attitude. Using sharp linear and curve turns to interpret a unique style and two values from cultures. Western direct style and eastern polite manner presents the fashion attitude and brand charm of KDX sparks in a turning moment.
CI Color(PANTONE 669C)Setting
In traditional Chinese culture, purple is a respectful color. It tells passion in a low profile. It's noble yet mystery. As an ancient proverb goes, "Purple vapor comes from the East." The purple vapor has two explanations in Chinese. One means the atmosphere around saints and gods. The other means the noble atmosphere from treasures. In ancient Europe, the symbol of purple color relates to the king, royal or religions. Purple is also the dressing color of wise philosophers. The expression of purple in two cultures happens to be matching in ways. And from the aspect of science, purple is the last color in the visible spectrum. The ultimate of human eyes can't be seen if the wavelength goes shorter. As the special position of purple on the spectrum, purple itself already means a known end and an unknown start. Using purple as the main color of KDX's CI shows that this brand devotes in developing the field and expanding the glasses market; exploring the unknown knowledge to satisfy the rotating demand of customers.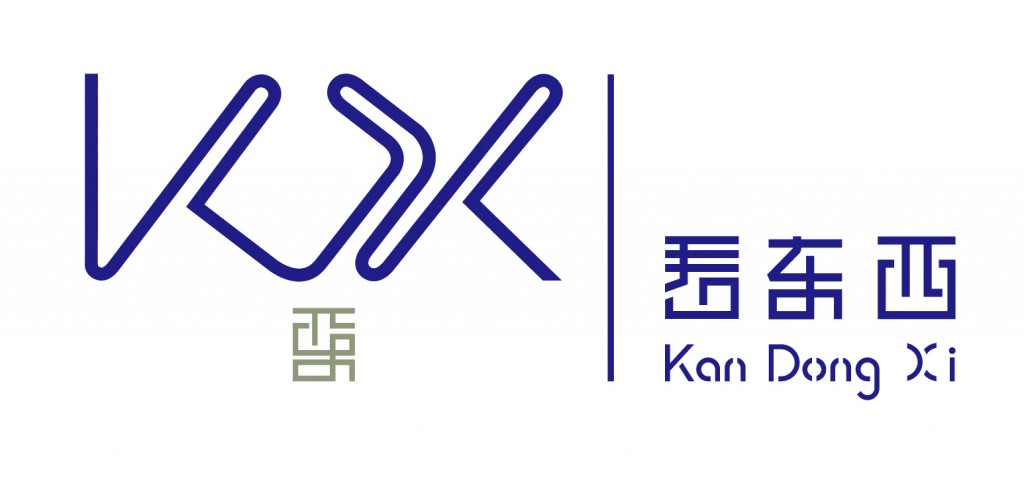 The 3 initial series designs in 2012 aimed to stimulate customer' sense through stories and bring conversation topics. Wearing glasses can represent another identity of oneself. Meanwhile, glasses is extended into an important accessory. The new fashion combined two cultures with amusement and art, which is a taste that customers pursue. The trend and attitude merged from the East and the West creates a new wave of Chinese fashion. Such a complex is not only a vague, but also a fashion fits complicated change of modern personalities. The brand doesn't sell functions of products but sells experience of value. The new marketing form and full perspectives brand experience provides a piling of identical stories rather than function and price competition.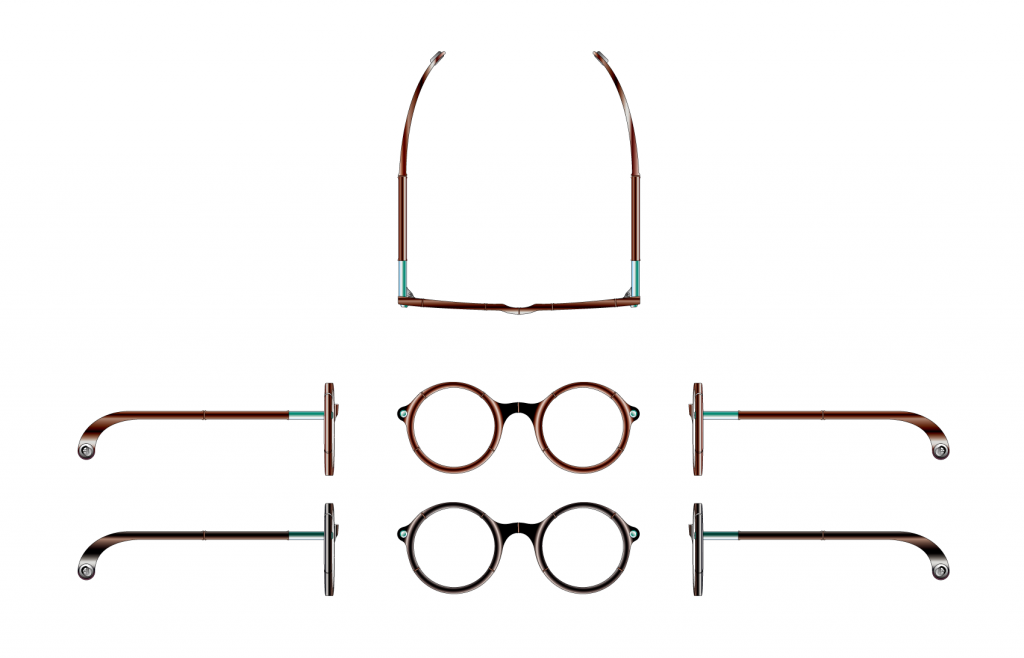 We picked the most representative cultural symbols from the "Chinese Cultural Symbols Investigation from college students, 2011" and developed the designs, including:
"Wisdom and strength complex"『文武雙全系列』 – Confutius and Bruce Lee, represents the standard and value of definition of Chinese success.
"Dream of the red chamber series" 『紅樓大夢系列』– the series contains an expression of change one's dream with love and courage.
"Poet and literature series"『詩人文學系列』 – the great poet Bai Li represents a deep connection between KDX and Chinese culture. His stories and poems are picked as the foundation to show his personality and characteristics.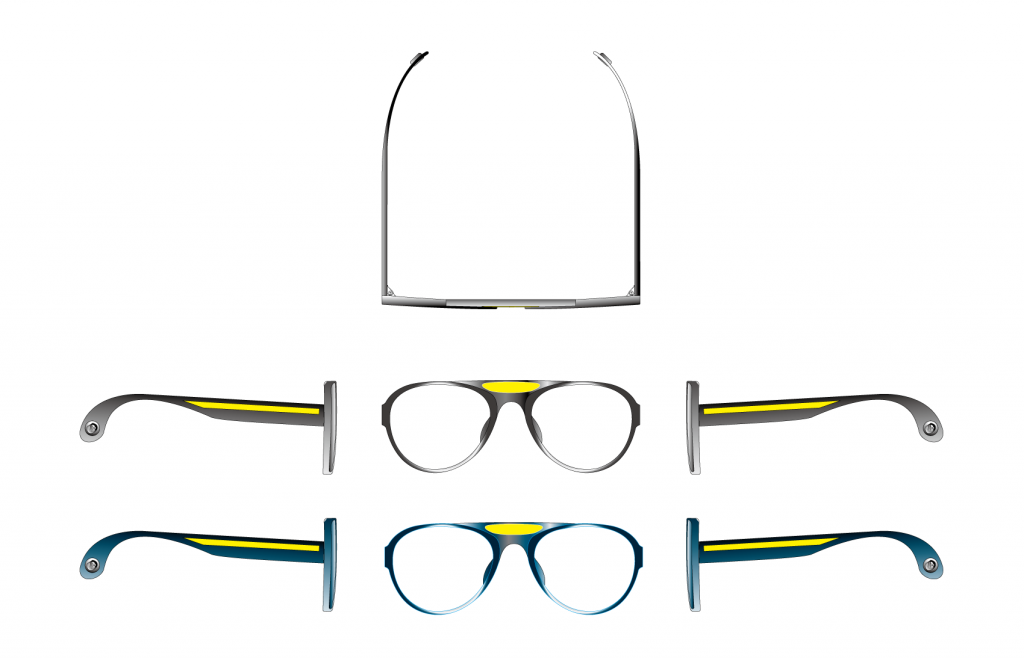 Using the form of ancient Chinese books – bamboo slips, as the design theme of glasses boxes. With the amusement of refreshing Chinese antiques, the box is fixed with four ribbons to make a loop indicating ever circulating nature. When opening a glasses box in a form of books, the connection with stories will naturally happen. Furthermore, the concept of using books to design the glasses is developed to keep a consistent from the "cover" to the "page".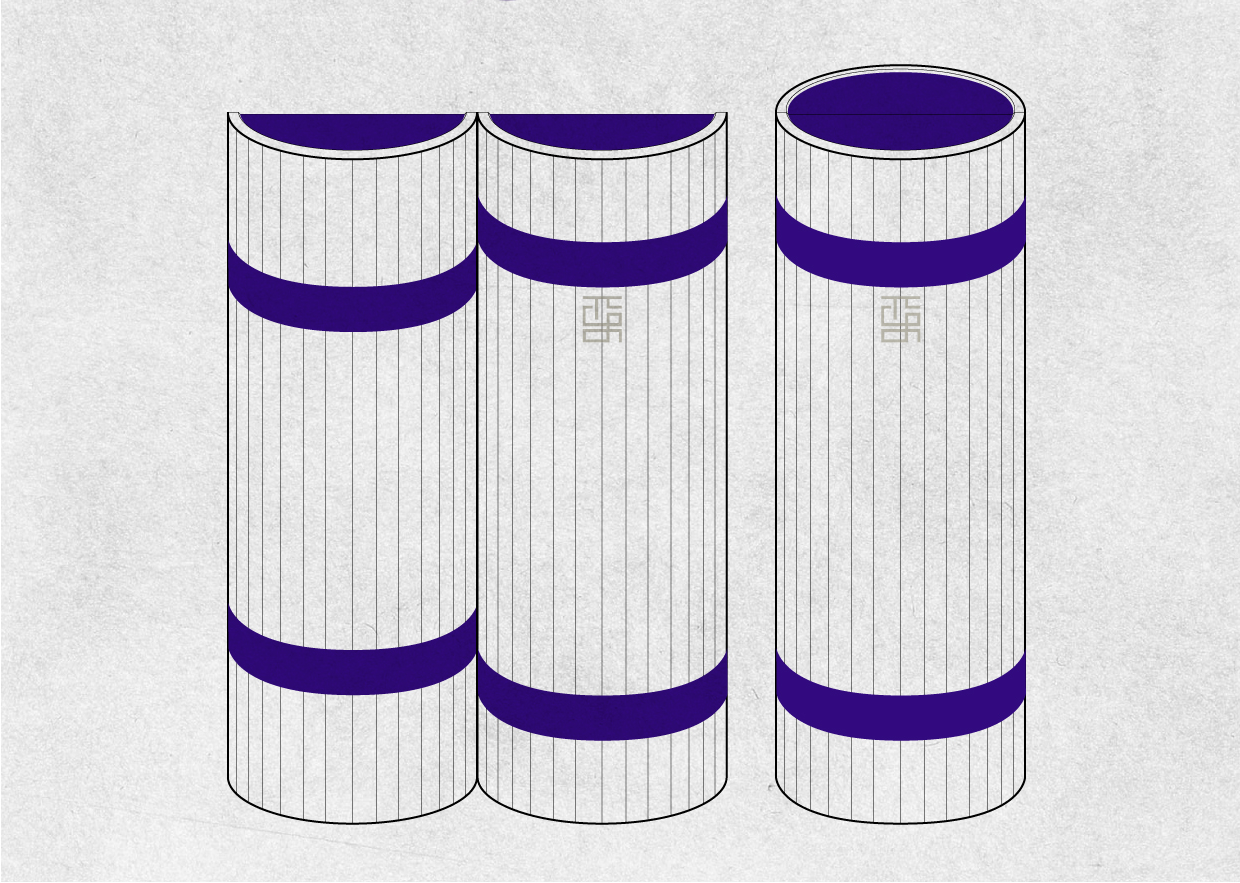 Naming:『A peep of fragrance zéro』『窺香』
Type:Fragrant paste.
A jewelry with fragrance, a peep of cultural fragrance. People are watching the world with different filters. The visuals are different due to cultures. Viewing the binary with different perspective would make human extraordinary. It's dangerous, yet full of fun. As a result, we could only peep with our curiosity at the cultural fragrance which can't be seen. "Zéro" represents not only a number but also return. The obscure eastern beauty that KDX expresses is just like a smell or memory of Déjà vu, making people can't stop want to make a peep of his/her face.
The brand carving on the pendant combined with fragrance of jasmine, mace, pepper and original warm wood. With a joyful touch with the paste and soft press on the wrist or neck, the scent would be released by the body. It's a new fragrance worn with fashion, grace and classic. A fine patterned box is paired with an elegant necklace so that user can carry and use it anytime anywhere. A beige dust bag is attached which can be used to release the scent slightly yet still charming. An eastern elegance is then perfectly presented with a mystery feel that KDX serves.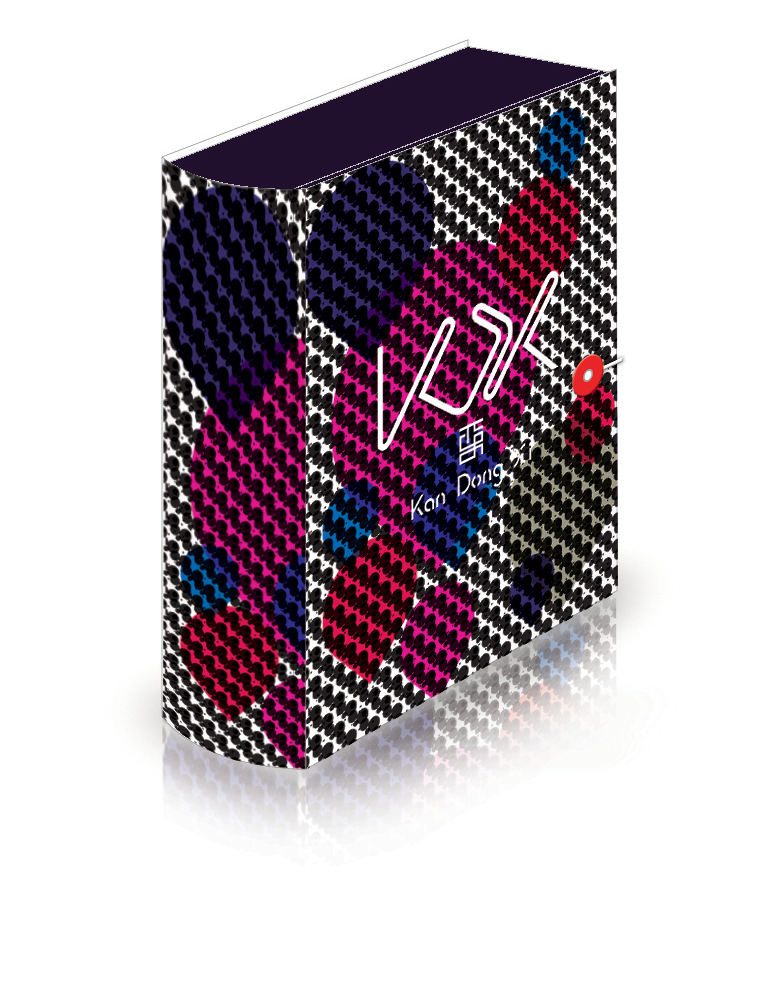 The space design of KDX is based on modularized shelf so that the displaying can be easy to change. Chinese elements are emerged into the furniture and decoration designs. A special decoration of the shop is easy to trigger news and stimulate visual sense of customers. The new classic expressed in Chinese style is focused on material combination : stainless steel, mirror café, stones and woods. The "New Chinese Style" is based on furniture of Ming Dynasty style with simple linear. Such a complex combined eastern elements with foreign culture to cope with changeable characteristics of customers. Different weight of elements and colors present a unique atmosphere and style. The low profile eastern style and new classic design combined with modern sharp and clean feature gives the space a new charm. Red, white and the main CI color purple is decorated into soft materials such as posters, pillows.
Result
July, 2012 – PR exposure in Taiwan was initiated through print and TV media.
September 6th, 2012 – The flagship was grand opened in Gubei, ShangHai.