KIDS is a brand established for children inspiration and creation. Based on our skill of creating stories and visual design, combined with interactive technology, we've developed a series of exhibitions to encourage kids participate by co-creations. Space planning and business model design are also included to fulfill kids' needs quickly. By several aspects of thinking by our team, a creative, joyful and demanded digital interactive paradise is created.

Every kid was born to be a blank paper. In order to let them fit in the society system, frames were given, and blocks were squared. Kids grew up in frames, became individuals who fit in social norms just like us. While we expect them to have their own thoughts, dreams and creativity, we also forgot that they're no longer limitless because of the limits we gave.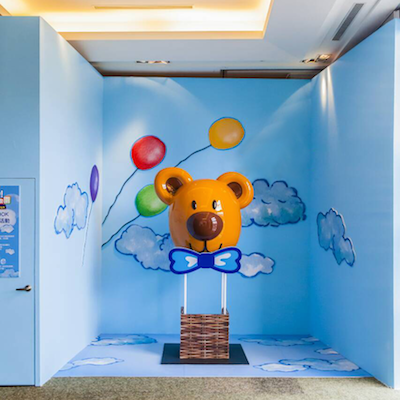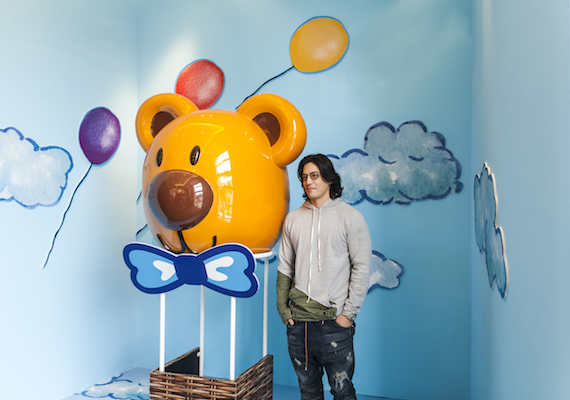 Imagination Booster Built for kids
For DEM, a frame is a well designed stand, a stand with flexibility. In the meaningful and logical story, consumers are able to spray the canvas freely. Starting from the adventure of Mr. Balloon Bear, imagination inspiring is embedded in the characters and task-based interactive experience. Through participation, kids will naturally practice observation, creation, logic, entertainment, and team-work. By cutting edge technologies, the interactive design is also integrated with visual, audio and touch so that the experience becomes lively and vivid to understand. The imagination booster is therefore started by the voluntary participation of kids, furthermore, the co-creation is collaborated. The co-creation and self-learning we've been emphasized perfectly fits in the purpose of the exhibition: to give consideration to both logic and creativity in learning, which is also a suitable learning model for kids in multimedia generation.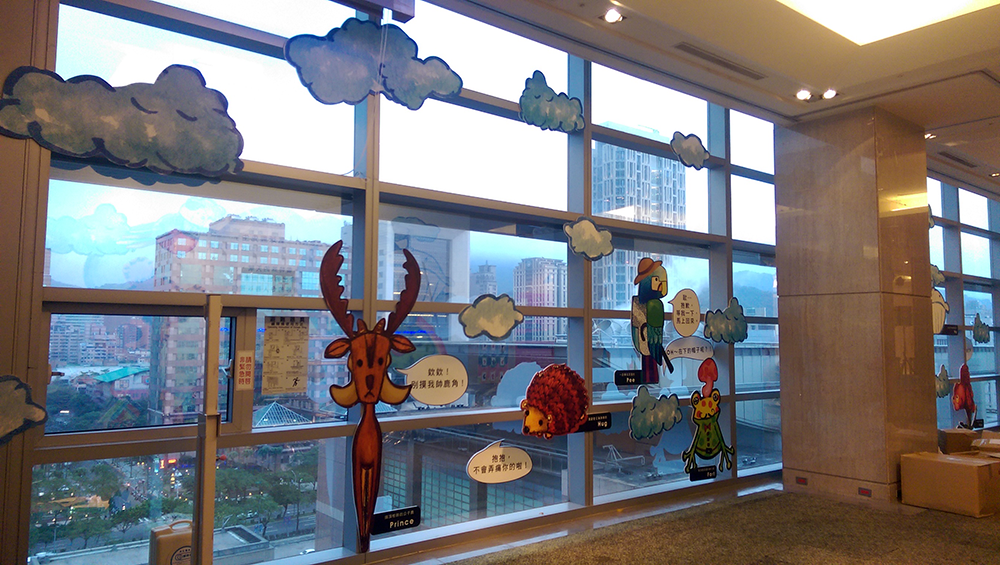 In recent years, DEM has been developing and planning business design modules. Using stories as cores of every business model, brands are able to tell their core stories clearly. Meanwhile, consumers will be able to understand the base of stories, join the construction of stories, and extend the future of stories. DEM continued to adapt this idea to children story interaction development. We designed a story frame by presenting in simple and intuitive methods so that kids are able to draw a picture of infinite imagination with their family or friends. In the future, we don't need to teach children not to have an apple from stranger after telling the Snow White story. They will be able to determine by thinking during the story, and to create a unique end by themselves.