DEM: DEM is short for the design of experiences and miracles. Innovation, like all ideas, cannot be touched or felt until it is realized. DEM recognizes this and therefore believes in only providing viable business solutions for our clients.
Orange: Orange is a warm color that is highly visible but not overpowering. This reflects DEM's attitude towards our clients. Our nature is to provide highly visible solutions that will always make the client's position a principal condition. Hence, making sure that adapting our solution will not harm the client's existing core values.
Font: The "on/off" way of living has been a part of our lives for the past decade. With the growth of smart devices, this trend will only continue to penetrate our daily lives. This is the reason why DEM uses negative and positive lines to compose our logo fonts, which highlights our ability to conduct cross-cultural assignments.

DEM Characteristic: We do not believe in an absolute right or wrong.
Every value, rule, and perception could be questioned and altered.
Therefore, in DEM, there are no tasks too hard for us to take on.
A different angle of analysis will often turn an impossible mission into a possible consideration.
DEM Mission: To accumulate successful and viable business solutions that focus on shareholder values.
To ensure that innovation is an investment and not a cost.
DEM Goal: Gather, reform, and evolve different types of visionary missions.
Using innovation to solve issues that cannot be resolved by common logic.
DEM Awareness: To become the brand behind our clients' brand.
DEM logic: Establishing the lighthouse effect,
while provoking characteristic changes for our clients and value upgrades in the market.
DEM Value: To challenge the fear of change, and securing the fruit of change.
DEM services:
– Design Business:
    – creation of: brand value, brand strategy, brand blueprint
– Business Design:
    – generation of: brand value, strategy deployment, blueprint architect
– Basic Service:
    – industrial design, graphic design, interactive design, point of sale concept design, virtual concept design, communication design

The devil star is a thinking process that was derived from the exposure of twelve years of practice by serving three hundred plus clients in a range of over fifty industries. It uses two triangles to map out the expected blueprints and execution details.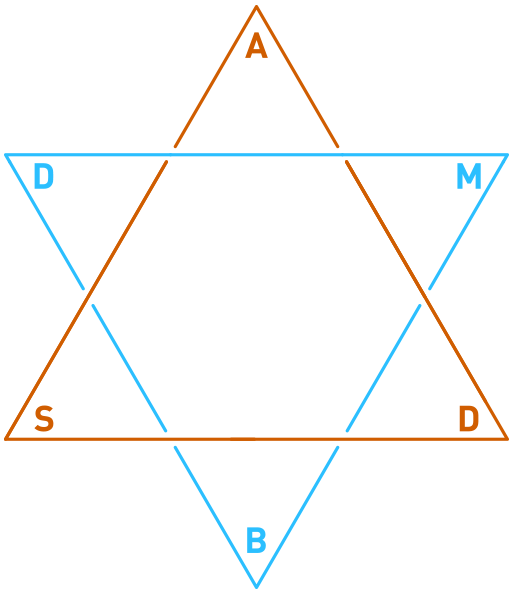 <A:目標客群心態
<S:客戶提供的價值
<D:市場提出的需求
<B:品牌應提供的身份
<D:針對品牌身份應設計的方案
<M:突破市場框架的故事溝通
A college dropout with no prior design experience, who believes and exercises the principles of learning through actual battles. Up to now, he has accomplished a multitude of impossible cases with his team, including exceeding Hello Kitty in convenient store rewards performances, dressing Formula One race cars with Chinese motifs, rebranding classic brands into high-end icons, and even created the world's largest open data interactive artwork.
"These milestones are achieved because I'm a firm believer in creativity and I hold a solid attitude in execution."- Demos Chiang
In DEM, there are no titles. Everyone has the freedom to perform on its own platform with full access to all of DEM's resources. Our team members all come from different backgrounds which ranges from business, design, marketing, to project management. Every project team is customized to fit the best interest of our clients.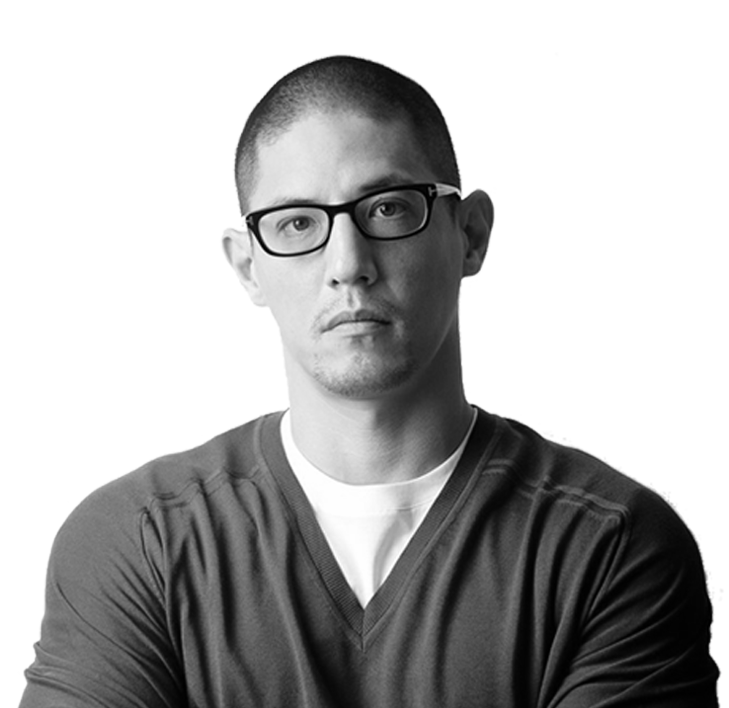 DESIGN ALWAYS NEED TO BE BEAUTIFUL
BRANDING NEEDS MASS COMMUNICATION

BRAND IDENTITY
CREATIVE CAMPAIGNS
VIDEO PRODUCTION
PRINT & LAYOUT
SOCIAL MEDIA GRAPHICS
WEB DEVELOPMENT
BRAND STRATEGY
DESIGN THINKING
ILLUSTRATION
PACKAGING
INTERIOR DESIGN
COPYWRITING
BRAND DEVELOPMENT
DIGITAL STRATEGY
MOTION GRAPHICS
PRODUCT DEVELOPMENT
USER EXPERIENCE
HARDWORKING
BRAND POSITIONING
ENVIRONMENT
ARCHITECTURAL STRATEGY
WEIGHT TRAINING
INFO ARCHITECTURE
CREATIVE CONSULTANCY
WAYFINDING
ARCHITECTURAL DESIGN
SOCIAL MEDIA STRATEGY